Shibarium's Puppynet Achieves Unprecedented Milestones: 30,185,159 Transactions, 1,724,735 Blocks, and 17,062,101 Wallet Addresses!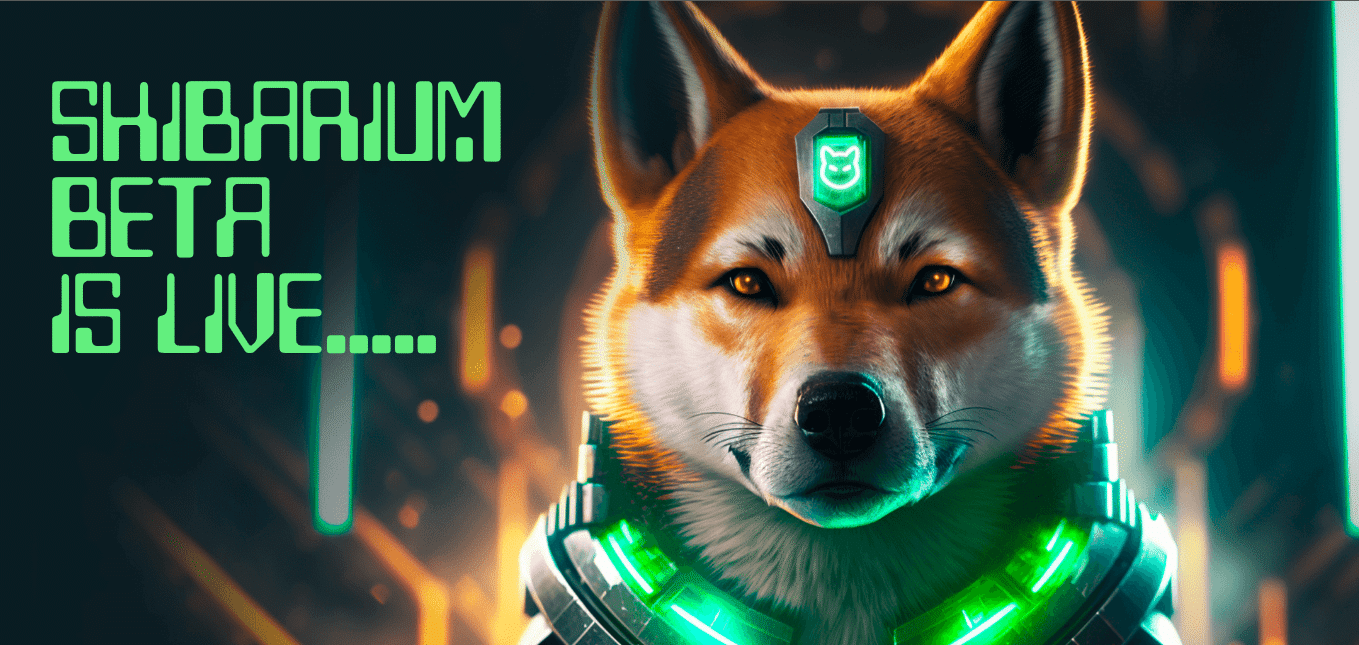 (Disclaimer: The opinion expressed here is not investment advice – it is provided for informational purposes only. Every investment and all trading involves risk, so you should always do your own research prior to making decisions. We do not recommend investing money you cannot afford to lose.)
Shibarium's Puppynet, a pivotal element in the thriving $SHIB token ecosystem, continues its remarkable journey by achieving a series of unprecedented milestones. With the latest data revealing impressive growth, Puppynet is gaining widespread attention and admiration within the blockchain landscape.
ADVERTISEMENT
The Shibarium Puppynet has proudly surpassed a groundbreaking 30,185,159 transactions, setting a new benchmark in handling a substantial volume of daily interactions. With an average block time of just 5.0 seconds, Puppynet ensures swift validation and seamless processing of these transactions, enhancing the platform's efficiency and user experience. This remarkable feat further cements Shibarium's position as a powerful infrastructure, enabling smooth interactions for the flourishing Shib Army community and the diverse projects on the Shibarium platform.
In addition to its impressive transaction volume, Puppynet has recorded an astounding total of 1,724,735 blocks. Each block represents a collection of transactions, contributing to the network's overall security, transparency, and resilience. This achievement reflects Puppynet's continuous growth and its commitment to maintaining a stable and secure blockchain ecosystem.
#ShibariumBeta (PuppyNet) just surpass 30M transactions with 17M+ wallets 🚀🚀🔥 Let's go#SHIBARMY pic.twitter.com/SoI20EVfOA

— Shib Spain (@ShibSpain) July 16, 2023
ADVERTISEMENT
The number of wallet addresses within Shibarium has reached a remarkable milestone of 17,062,101, signaling the platform's widespread adoption and soaring popularity. The surge in wallet addresses symbolizes the growing number of individuals joining the #SHIBARMY movement, each playing a crucial role in building the vibrant ecosystem of Puppynet. With an expanding user base,Shibarium Beta solidifies its reputation as a reliable and sought-after platform in the blockchain industry. Rmemeber when the MainNet goes live, all users will need the $BONE token same as Ethereum users need ETH.
Looking ahead, it is essential to sustain this momentum and further promote the development and adoption of Shibarium and show support for the projects that are building. The Shib Army community's commitment to innovation and inclusivity will play a pivotal role in shaping the platform's future trajectory.
Shibarium's Puppynet has achieved extraordinary milestones, surpassing 30,185,159 transactions, recording 1,724,735 blocks, and reaching a remarkable 17,062,101 wallet addresses. These accomplishments are a testament to the platform's growth, resilience, and popularity within the blockchain realm. As the Shib Army community stands firmly behind Shibarium, the future holds immense promise for this groundbreaking blockchain ecosystem. The journey ahead is filled with opportunities to innovate and revolutionize the blockchain landscape, making Puppynet a force to be reckoned with in the years to come.
ADVERTISEMENT