Unlocking a New Era: The Shib Dream NFT Collection Set To Take Center Stage Saturday October 28th 1PM EST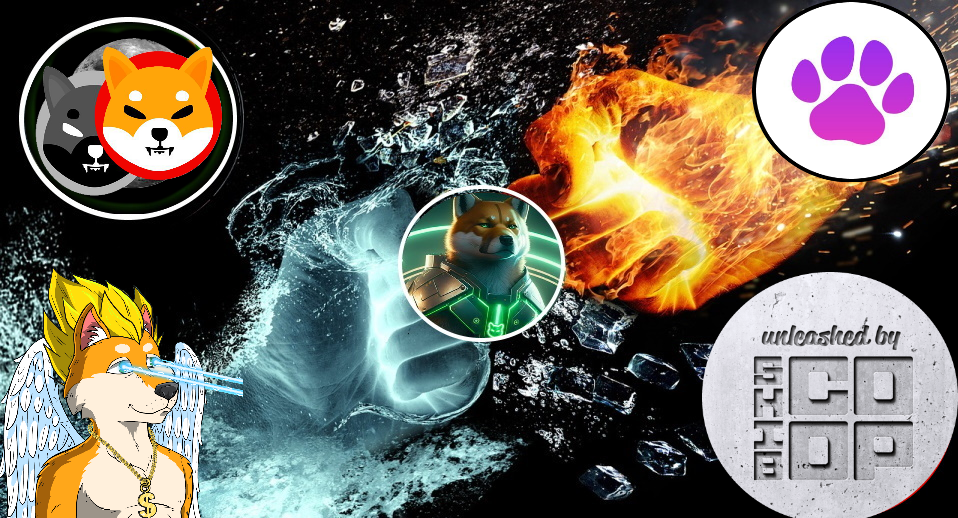 (Disclaimer: The opinion expressed here is not investment advice – it is provided for informational purposes only. Every investment and all trading involves risk, so you should always do your own research prior to making decisions. We do not recommend investing money you cannot afford to lose.)
Shib Dream Collection Unveiling: The highly anticipated Shib Dream NFT Collection is set to launch this coming Saturday, October 28th. Enthusiasts and collectors take note for 1PM EST/10AM PST. For those looking to mint, the exclusive platform is https://shibcoop.io/shib-dream-mint, the only official channel for the minting process.
ADVERTISEMENT
The collection will make its grand entrance on @ShibCoOp. However, a strategic shift will soon follow. All digital assets from the launch are scheduled to transition to @PawzaarOfficial for secondary transactions. And what's more, there's a grand unveiling event planned, just 24 hours after the initial minting process. 🎉 The minting price is set at 19,500,000 $SHIB or 195 $BONE.
Let's try that again: Congrats @theshibdream! Let us know when the new launch is so everyone is ready for it. Again congrats. #shibarium

— Shytoshi Kusama™ (@ShytoshiKusama) October 26, 2023
🌟 Community Incentives: Quarterly Benefits: A significant 15% of quarterly profits, generated from platforms including the #SHIBARMY News Site, The Shib Army VIP Social Network, and the forward-thinking Metaverse City in Shib The MV, will be distributed to five fortunate NFT holders.
ADVERTISEMENT
🎉 Post-Minting Rewards:
1 Holder: $3500 in $SHIB
1 Enthusiast: $2500 in $BONE
1 Admirer: $1500 in $LEASH
10 Active Participants: $500 each in SHIB
20 Lucky Entries: $150 each in BONE
Additional incentives in $SWYPE, $Sharbi, $NFAi, $PAW (PawZone), $MSWAP, and $BAD!
🤝 Empowering SHIBARIUM's Ecosystem: The collection commits to infusing $250.00 into several budding #SHIBARIUM projects, such as:
@PawZoneToken @nfalabs @MARSWAP1 @SharbiToken @ShibaSwype @badideaai
🔥 Guaranteeing Shib's Future Prosperity: In a bid to ensure Shib's continued prominence, there's a promise to burn a minimum of $10,000 of Shib tokens. Furthermore, 30% of creator fees will be directed towards continued token burns, indefinitely.
🌐 Beyond Digital Art: This launch signifies more than just another NFT drop. It's a fusion of art, community, finance, and responsibility, paving the way for the future.
🚀 Your Key to the Shib Dream City in the Metaverse: These NFTs serve as a passport to the Shib Dream City's expansive digital landscape in the Metaverse. While the complete blueprint remains under wraps, potential holders can expect a diverse environment. From social hubs, immersive gaming experiences, to virtual real estate — all crafted with the community in mind.
I am so touched and captivated by the beautiful #Shibarium spirit 🫶🏼.

We are all helping each other, and no one is putting anyone down.

Thank you @ShibCoOp
Good luck @theshibdream
🎉♥️🎉 https://t.co/qKawaDdHiN

— 𝐋𝐔𝐂𝐈𝐄 | ✨Shibarium✨ (@LucieSHIB) October 27, 2023
💝 Heartfelt Donations:
@StJude: $10,000 in SHIB @WCKitchen: $10,000 @LADSAndrew: $5,000 in SHIB @theShibRecap: $2,500 in SHIB @ShibWomen: $1,250 in SHIB
🔐 A Long-Envisioned Dream: With two years of meticulous planning, these 3333 NFTs are not merely digital art pieces. They're evolving digital assets, promising augmented utility and value as the ecosystem grows and matures.
🛤 An Odyssey of Innovation: The Shib Dream NFT collection isn't just a fleeting trend. It represents a passport to an ever-evolving universe, and the journey has just begun.
ADVERTISEMENT