International Womens Day and The SHIB Army. How Women Have Impacted Shiba Inu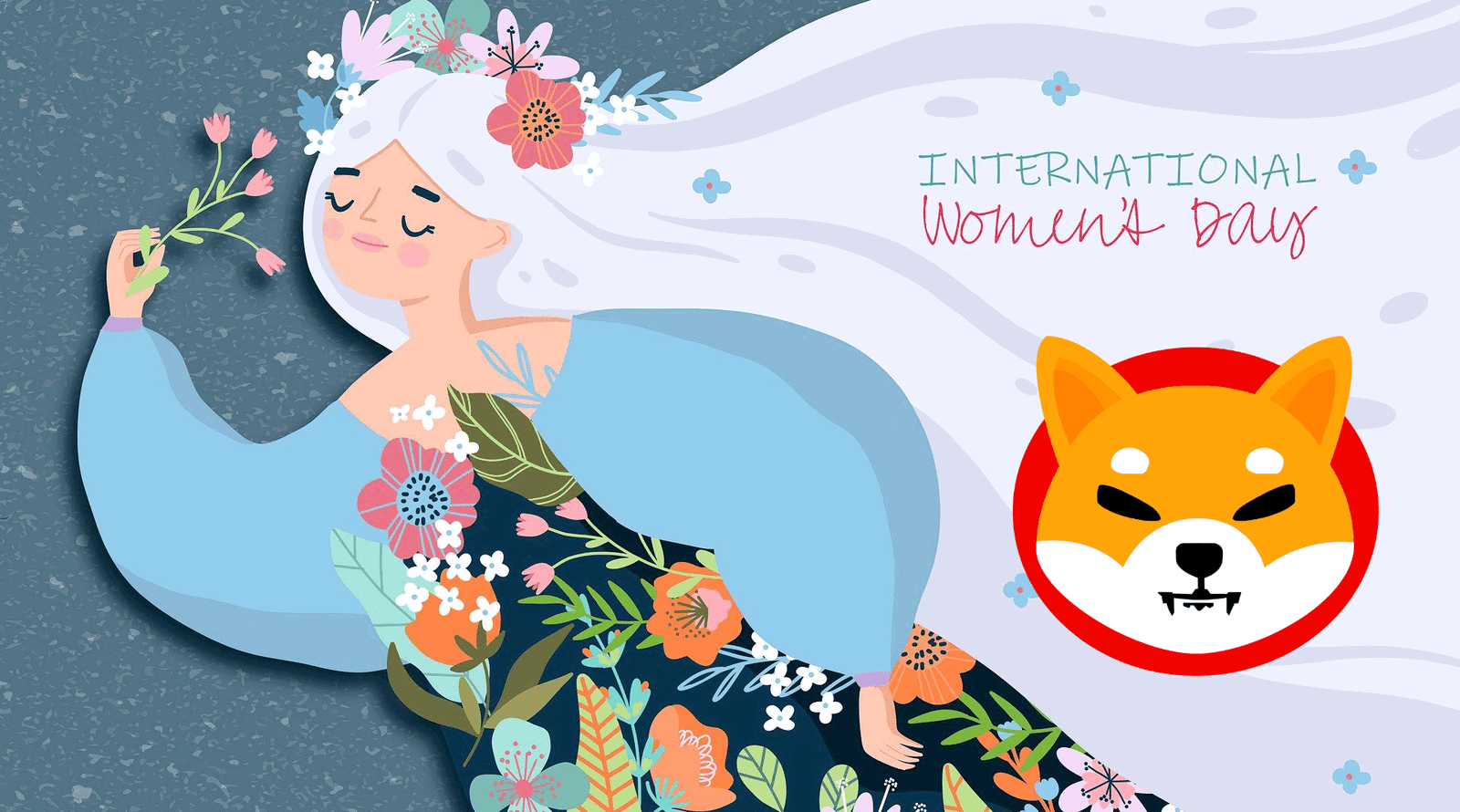 (Disclaimer: The opinion expressed here is not investment advice – it is provided for informational purposes only. Every investment and all trading involves risk, so you should always do your own research prior to making decisions. We do not recommend investing money you cannot afford to lose.)
Today is March 8th or International women's day. We would like to showcase some of the achievements and dedication that women in the Shiba Army have towards the Shiba Inu Community. Thank you to all of the women who have helped make this project what it is today! Though we cannot showcase all of the women in the community as they are so abundant, we all know some of the women in the community that work so hard for the Shib community.
ADVERTISEMENT
I guess to no one's surprise the first person that we would have to showcase is Milkshake. She is considered by many to be one of the top notable women within the Shiba Army community. She is loved by many as she has accomplished so much in her time with SHIB. From getting contracts and Partnerships with companies to keep the Shiba Army motivated. She works tirelessly for everyone. Her lighthearted tweets show she cares about all in the Shiba Family as she motivates and consoles them throughout the building of the Shiba ecosystem. Honestly, one of the first pages we go to in order to see what is going on is Milkshake. We are convinced she works 7 days a week as we never see her take any breaks. When we asked members what they think she enjoys 92% positive feedback from those in the community.
I love you #ShibArmy family. Even in challenging days I know I can count on reading all your supportive comments, and enthusiasm.

Thank you for all you do.

— MILKSHAKE (@shibainuart) March 8, 2022
Second, on the list is Shib Queenie. Many in the ShibArmu were first able to meet her during the Shiba Inu AMA. She is an official Discord Moderator as well as a member of the growth Breed. She, like Milkshake, works tirelessly for the community by keeping them informed about what is going on with new events and projects in development. ShibQueenie also tries to answer all questions she is presented with to clear any FUD that might be going around. She is knowledgeable and knows when to answer and when to be silent on matters involving the business aspects of the Shiba Inu project. She has been able to show the community she is not just a leader in the community but also one of the Shiba Army family that people can rely on.
ADVERTISEMENT
Please note, this won't be like the previous AMAs, this is an opportunity for you to speak with us live and have your questions answered in real time 🙂
Fyi to speak you will require a mobile device, you cannot speak on PC or tablet devices (learned that the hard way! 😂 ) https://t.co/GuNHjk6vU6

— SHIBQueenie (@SHIBQueenie) March 2, 2022
Finally is a newcomer that has been making waves across the Shiba Inu Ecosystem which is Lady Crypto. She is the smile that is needed when Shiba Inu has its down days and the cheerleader for the Shiba Family on days that Shib is up. Lady is also very dedicated to the project spending hours a day on Twitter to answer questions, inform the Shib Army of what is going on and every day has a welcoming Good Morning message and Goodnight Message to those in the Shibarmy. From what we see she sees the entire Shiba community as family. If you want to be inspired and follow someone with a positive attitude which is rare nowadays make sure to follow Lady Crypto.
I simply wish WE ALL WIN! 💗🙏🏼

While I may not provide financial advice, I'm always more than happy to share everything that I've learned from my own research and personal experience to help others.

We're in this together! 💞$SHIB 🚀🌖🌟 #SHIBARMY 🔥#SHIBARMYSTRONG 👊🏼💥💪🏼

— 𝐋𝖆𝖉𝖞 🐦 𝐂𝖗𝖞𝖕𝖙𝖔 (@_Lady_Crypto_) March 8, 2022
Like we said in the beginning there are tens of thousands of women in the Shib Army who all make the community great and amazing. If we listed them all we would have to create 500 news articles. To them and all women around the world. Thank you for all you Do. Thank you for inspiring us. Thank you for being part of the SHIBARMY and thank you for being you. Happy International Women's Day!
ADVERTISEMENT