Shib Army News: Brazil Embraces SHIB Payments Through Binance Pay, Signaling A Shift in Business Norms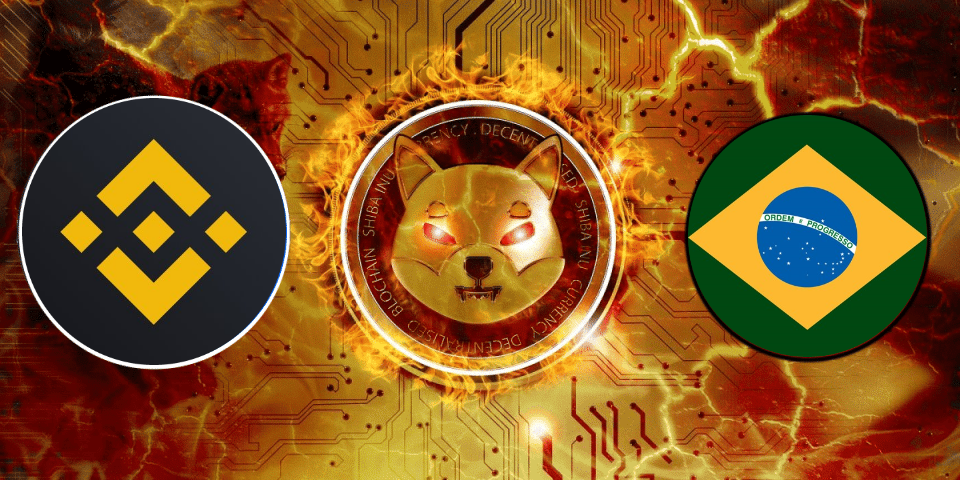 (Disclaimer: The opinion expressed here is not investment advice – it is provided for informational purposes only. Every investment and all trading involves risk, so you should always do your own research prior to making decisions. We do not recommend investing money you cannot afford to lose.)
Let's cut to the chase. Brazil is buzzing with excitement, and it's not just about soccer or Carnival this time. Businesses in Brazil are saying yes to a whole new form of currency — $SHIB, or Shiba Inu coin, via Binance Pay. This move isn't just some tech jargon flying over our heads; it's a sign that Brazil is riding high on the crypto wave, and they don't intend to slow down.
ADVERTISEMENT
Look, everyone's heard of Bitcoin and Ethereum by now. But what makes $SHIB's entry into Brazil's business landscape so interesting? It's simple: Shiba Inu isn't just some meme coin anymore; it's the new kid on the block that everyone wants to be friends with. By accepting $SHIB as a legitimate form of payment, Brazilian businesses are signaling that they're not afraid to adapt, diversify, and, yes, even have a little fun.
When Guilherme Nazar, the general manager running Binance in Brazil, says that payments are one of the most popular uses of crypto and expects this to make a splash among Brazilian businesses, you listen. Brazil is already in the top 10 countries worldwide for crypto adoption, according to Chainalysis. So why not kick it up a notch and diversify the payment landscape?
You don't need to be a Wall Street guru to know that businesses love a competitive edge. One business survey showed that the majority of companies, especially in the U.S., see crypto as a golden ticket to staying ahead. Brazilian businesses are no different. Accepting $SHIB isn't just a PR stunt; it's a clever business move that will likely lure in a whole new generation of crypto-savvy customers.
ADVERTISEMENT
We're excited to announce that #Binance Pay has now launched in Brazil! 🇧🇷

Local businesses in the country can now access all the benefits of accepting crypto payments, including increased speeds and lower costs.

Find all the details below. https://t.co/s2av5QsCNC

— Binance (@binance) August 22, 2023
Weo Games is already jumping on the $SHIB train, making it the first gaming platform in Latin America to say "yes" to crypto. But it's not stopping there. Even WordPress, with its WooCommerce plugin, is getting in on the action. The message is clear: If you're not adapting, you're missing out.
The Bottom Line
Here's the deal. With Binance Pay's arrival in Brazil, and its rather intriguing option to pay with $SHIB, Brazilian businesses are sending a clear message — they're forward-thinking and open for business in the digital age. So, whether you're into cryptocurrencies or just a curious onlooker, what's happening in Brazil right now is certainly worth your attention. Keep an eye out; you never know when Shib, like Ethereum and Bitcoin, could be next in line for mainstream acceptance.
ADVERTISEMENT