Shibarium Project News: DOGPAD Finance – Empowering Investors Through Innovation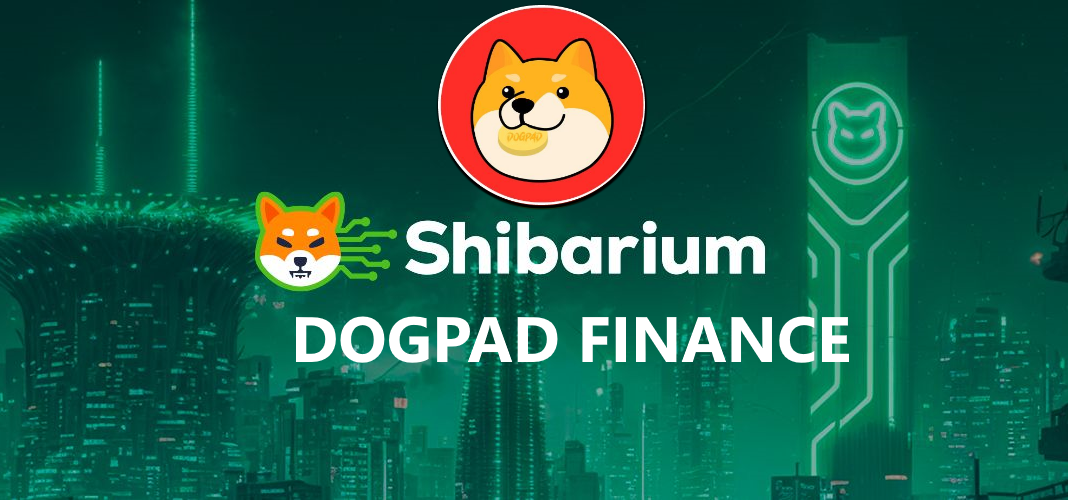 (Disclaimer: The opinion expressed here is not investment advice – it is provided for informational purposes only. Every investment and all trading involves risk, so you should always do your own research prior to making decisions. We do not recommend investing money you cannot afford to lose.)
Finding projects that offer genuine value and growth potential can be a daunting task. However, there is one project that has been getting attention and standing out from the crowd: DOGPAD Finance. With its commitment to innovation, transparency, and community well-being, DOGPAD Finance has emerged as an exciting project building on Shibarium. Let's delve into the reasons why this project deserves a closer look.
ADVERTISEMENT
One of the key factors that sets DOGPAD Finance apart is its active support for the SHIBARIUM network and the $SHIB ecosystem. The team actively engages with these projects by strategically burning $SHIB tokens. This demonstrates their dedication to supporting initiatives that align with their values, showcasing a strong belief in the potential of these projects.
Transparency and dedication are at the core of DOGPAD Finance's philosophy. The team consistently exhibits a high level of transparency, ensuring that investors are informed about the project's development and progress. Their unwavering presence and engagement with the community build trust and confidence, setting them apart from many other projects in the space.
DogPad also places a strong emphasis on security, ensuring that investments and transactions are protected. By implementing robust security measures, DOGPAD Finance provides users with peace of mind, safeguarding their funds and personal information. They also offer a diverse range of utilities, surpassing the mere exchange of assets. These utilities have been developed quickly and efficiently, showcasing the team's ability to deliver functional features that are likely to be widely adopted. This could add significant value to the platform, providing users with a compelling reason to engage with DOGPAD Finance beyond simple transactions.
ADVERTISEMENT
Another crucial aspect that sets DOGPAD Finance apart is its strong and supportive community. The project has cultivated a community that actively supports and promotes its growth. The absence of spam and the presence of a closely knit community create an environment of trust and reliability.
WOOF!🐶

DogPad has received an email from @ShytoshiKusama & @Shibariumtech, and we're proud to be part of Shibarium!

Let's keep building, #ForShibarium! ❤️‍🔥 $DOGPAD 🤝 $SHIB $BONE #Shibarium pic.twitter.com/hz3ocVu8UI

— DogPad Finance on Shibarium! (@DogPadFinance) April 2, 2023
The dev team behind DOGPAD Finance possesses extensive experience. With over five years of expertise, the team brings a wealth of knowledge and technical know-how to the project. Their experience ensures the platform's stability and reliability, providing investors with confidence in the project's capabilities.
DOGPAD Finance holds the distinction of being the launchpad built for Shibarium. As the first initial DEX offering (IDO) on the platform, DOGPAD Finance offers investors the chance to participate in the early stages of potentially groundbreaking projects. The success of the first IDO on DOGPAD Finance, which achieved an impressive 8x return shortly after launch, highlights the platform's potential to generate substantial returns for early investors.
We have also seen the support they show for the Shib Ecosystem. Many of the members of the DogPad community are also long-time ShibArmy members. The combination of all of these strengths shows why DogPad is poised to be a major contender in projects building on Shibarium.
ADVERTISEMENT