Shibarium's Puppynet Surpasses New Milestones: 27,123,705 Transactions, 17,060,846 Wallet Addresses And More.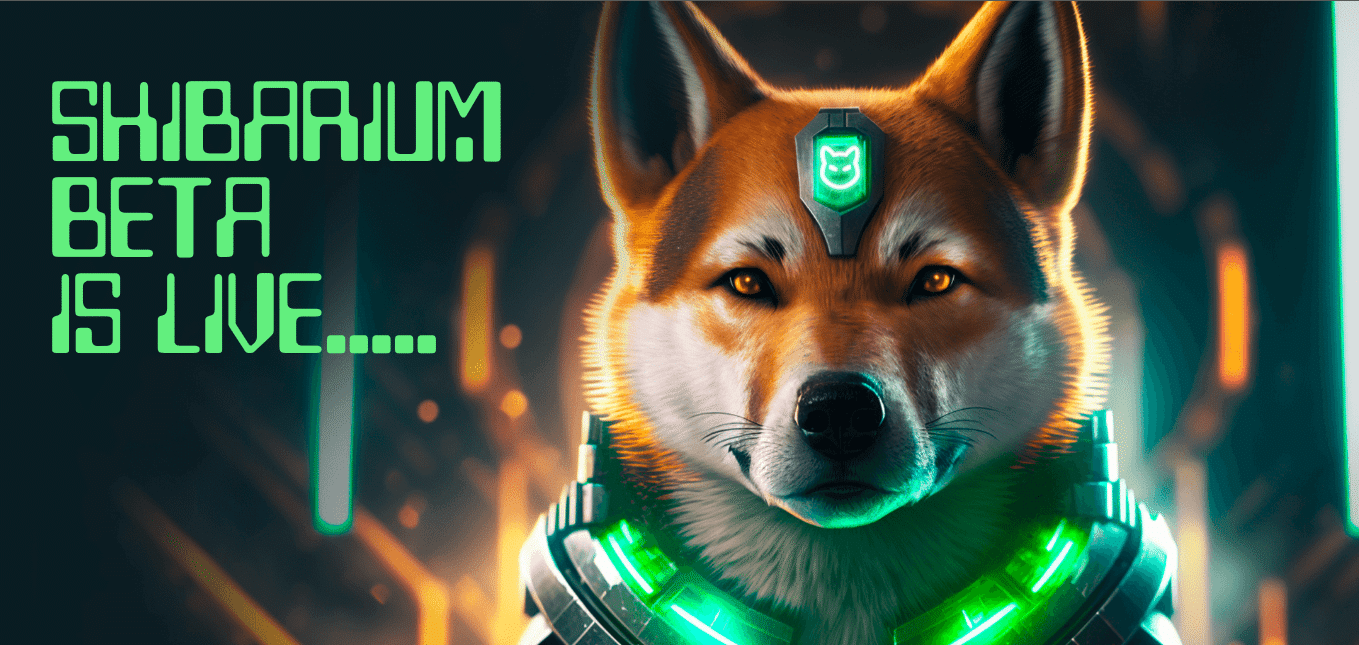 (Disclaimer: The opinion expressed here is not investment advice – it is provided for informational purposes only. Every investment and all trading involves risk, so you should always do your own research prior to making decisions. We do not recommend investing money you cannot afford to lose.)
Shibarium's Puppynet, the driving force behind the $SHIB ecosystem, continues to make waves in the blockchain world. With updated data showcasing impressive growth, Puppynet has achieved new milestones, generating excitement and admiration within the Shib Army community.
ADVERTISEMENT
Unveiling the Updated Milestones: Puppynet has proudly surpassed an outstanding 27,123,705 transactions, a testament to its robust capacity to handle a substantial volume of daily transactions. With an average block time of 6.8 seconds, Puppynet ensures swift validation and efficient processing of these transactions, enabling seamless interactions for the Shib Army community and the thriving projects on the Shibarium platform.
In conjunction with the increased transaction volume, Puppynet has now recorded a total of 1,566,191 blocks. Each block represents a collection of transactions, contributing to the network's overall security and reliability. This milestone highlights Puppynet's consistent growth and its commitment to maintaining a stable and secure blockchain ecosystem.
The number of wallet addresses within Shibarium has reached an impressive milestone of 17,060,846. This remarkable increase signifies the platform's widespread reach and growing popularity. The surge in wallet addresses reflects the continuous influx of individuals joining the #SHIBARMY movement and actively participating in the network's vibrant ecosystem. With an expanding user base, Puppynet solidifies its position as a trusted and sought-after platform in the blockchain industry.
ADVERTISEMENT
The Future Ahead: As Shibarium's Puppynet continues to achieve new milestones, with 27,123,705 transactions, 1,566,191 blocks, and an astounding 17,060,846 wallet addresses, the Shib Army community and the entire blockchain realm are witnessing the platform's exceptional growth. These milestones signify not only the success of Shibarium but also the unwavering dedication and support of its passionate community.
Looking forward, it is crucial to maintain the momentum and nurture the ongoing development and adoption of Shibarium. The Shib Army community's commitment to innovation and widespread usage will play a vital role in shaping the platform's future success. With its expanding transaction volume, a growing number of blocks, and a flourishing user base, Shibarium is well-positioned to continue pushing boundaries and cementing its position as a trailblazer in the blockchain world.
Shibarium's Puppynet has achieved remarkable milestones, surpassing 27,123,705 transactions, recording 1,566,191 blocks, and reaching an astounding 17,060,846 wallet addresses. These accomplishments highlight the platform's continued growth, reliability, and popularity. As the Shib Army community rallies behind Shibarium, the future holds immense promise for this groundbreaking blockchain ecosystem
ADVERTISEMENT