Ready For A Movie? It's Official! AMC Theatres Now Accepts Shiba Inu Token & Doge Coin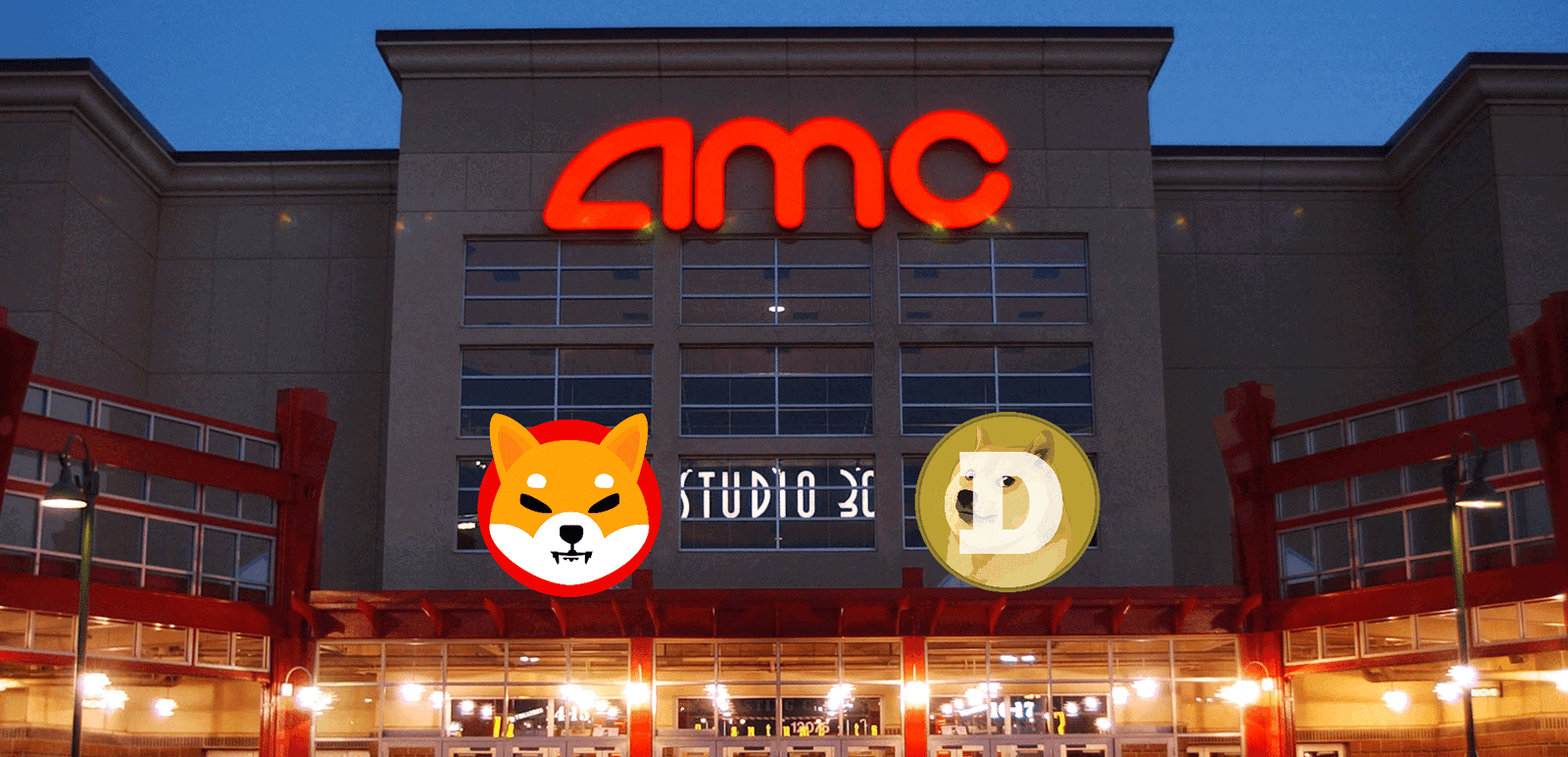 (Disclaimer: The opinion expressed here is not investment advice – it is provided for informational purposes only. Every investment and all trading involves risk, so you should always do your own research prior to making decisions. We do not recommend investing money you cannot afford to lose.)
Well, after much talk and anticipation Shiba Inu & DogeCoin will officially be accepted by AMC theatres. The CEO Adam Aron made the announcement on his Twitter feed less than 1 hour ago.
ADVERTISEMENT
This might rev up the Cryptocurrency fans amongst you. AMC IT says that BitPay will be live for AMC online payments on our web site by March 19, and live on our mobile apps by April 16. Possibly a few days earlier. BitPay, and therefore soon AMC, accepts Doge Coin and Shiba Inu. pic.twitter.com/M8lM3Rz2vY

— Adam Aron (@CEOAdam) February 28, 2022
This is what is needed by both coins as mass adoption continues. This gives more utility to Shiba Inu as Doge Coin as over 75,000 people visit AMC theatres yearly. When first asked a few months ago CEO Adam said "I have been repeatedly asked when AMC expects to routinely accept Dogecoin and Shiba Inu for any and all payments made via the AMC website and mobile app," and "I am being told that we are still well on track for the promised Q1 implementation, with exact timing most likely in March."
This is not the only company that has announced they will accept Shiba Inu as now over 2000 Businesses across the globe are using Shiba Inu as payment including real estate companies, restaurants, clothing stores, auto parts companies, and many others.
ADVERTISEMENT
If we continue to see the mass adoption of Shiba Inu we can expect to see the holders grow which would, in turn, increase the Market Cap and value of Shiba Inu and Doge.
Article updated to reflect new information as Shiba Inu acceptance has come early from AMC. CEOADAM tweeted out
Your replies just might break the internet, given your clear enthusiasm and interest in cryptocurrency. As promised, the https://t.co/SPYfKWXcwi web site now accepts Dogecoin and Shiba Inu for online payments! A special shout out to @BitPay for helping us to make this happen. pic.twitter.com/6bwPvQfEet

— Adam Aron (@CEOAdam) March 10, 2022
ADVERTISEMENT