Shib Army News: ETH Toronto Recap – ShibaCals Steals Show With a Showcase of Crypto Projects
(Disclaimer: The opinion expressed here is not investment advice – it is provided for informational purposes only. Every investment and all trading involves risk, so you should always do your own research prior to making decisions. We do not recommend investing money you cannot afford to lose.)
The recent ETH Toronto event was nothing short of a major success, proving once again that the crypto community is thriving and diversifying at an unprecedented rate. One of the event's highlights was undoubtedly the showcase presented by ShibaCals, a game-changing company known for integrating physical products with Web 3 technology. The range of projects displayed by ShibaCals spanned various sectors and highlighted the growing influence of the Shiba Inu Ecosystem. Let's take a closer look at each project showcased.
ADVERTISEMENT
Shiba Eternity is a free-to-play collectible card game developed by PlaySide Studios, guided by William Volk and creatively directed by Shytoshi Kusama. Set in a captivating universe inhabited by Shiboshis, a technologically and culturally advanced race of Shiba Inu dogs, the game offers players over 500 unique cards and 10,000 different Shiboshi heroes to build their own decks. Players can strategize using fighters from six diverse disciplines, including Chewjitsu and Woof Chun, to wage war on opponents in a manner of their choosing, whether it be through sheer force, stealth, or other tactical approaches.
ADVERTISEMENT
The BAD IDEA project is a groundbreaking initiative that aims to forge a symbiotic relationship between humans and artificial intelligence (AI) within a decentralized ecosystem. Utilizing blockchain and DAOs, the project focuses on collaborative decision-making and token management, raising fundamental questions about trust, morality, and the capabilities of human and AI governance. With significant milestones like listings on CoinGecko and partnerships with Shibarium L2, BAD IDEA is gaining traction in the crypto space. The project incorporates a system of checks and balances, including multi-sig veto power, to ensure neither AI nor humans can unilaterally dictate the course of the project. With an open-ended, experimental approach, BAD IDEA offers a daring journey into the unknown, challenging conventional wisdom and potentially revolutionizing technology and governance.
Shiboshis is a set of 10,000 unique NFTs created by the Shiba Inu team and built on the Ethereum blockchain, each featuring distinct traits like accessories and capabilities. Released on October 14, 2021, the collection quickly sold out in 34 minutes, causing a significant spike in Ethereum gas fees. These NFTs are not only designed for an upcoming game but are also integral to Shiba Inu's expansion into Web3 and the metaverse. The rapid sale and strategic alignment with emerging sectors indicate a promising future for the Shiba Inu ecosystem.
Welly is a unique fast-food chain set for global expansion, fueled by a community that backs its growth. The community's support comes through owning the exclusive Welly NFT collection, which offers rewards akin to holding an investment. Additionally, community members have the chance to own Welly franchises, thereby significantly accelerating the business's growth while enhancing returns for NFT holders.
The Koyo Way is a belief system central to the KoyArmy, a community focused on unity and commitment to achieve greatness. Guided by principles like the Koyo Promise, the group values leadership, consistency, and the power of collective effort. The Koyo platform aims to revolutionize traditional banking through decentralized financial services, including a transparent 1:1 asset ratio, crypto lending and borrowing, and a community-driven self-managed venture capital fund. Notably, Koyo has burned a significant number of SHIB tokens, aligning itself closely with the Shibarium network and the larger Shiba Inu community. The project garners strong community support, highlighted by its organic growth, absence of paid influencers, and the deep-seated convictions of its members, all of which signify Koyo's potential as a transformative force in decentralized finance.
Marswap, a promising DeFi platform, has integrated with Shibarium Layer 2 to offer lightning-fast trades and low fees, making it a standout in the crypto trading arena. The platform provides a comprehensive suite of financial tools including limit orders, stop losses, and margin trading, along with liquidity pools, staking, and farming. Notably, Marswap has also introduced a SHIB token burning mechanism with each transaction, aiming to increase the token's value by reducing its supply. Furthermore, Marswap places high importance on transparency and security, launching with KYC & AUDIT services. The platform's alignment with Shibarium represents not just an advancement for itself but signals a transformative moment for the DeFi landscape, underscoring the potential for more innovation, inclusivity, and security in the crypto world.
Pawzone is a multi-faceted project designed to complement the Shiba Inu ecosystem, earning the trust of the community and ShibArmy.co. Spearheaded by founder JD, the project has several key components. The first is Pawzaar, an NFT marketplace fully integrated with Shibarium that accepts a range of tokens and introduces the novel concept of lending or borrowing NFTs. The marketplace aims to lower the entry barrier to NFTs by providing educational tools and low transaction fees. Additionally, Pawzone plans to launch a "Gaming Guild" offering members cost-free access to high-barrier blockchain games and profit-earning opportunities. Pawzone's native token, PAW, serves as both a governance and utility token, adding to the functionality without overshadowing the Shiba Inu tokens. The project prioritizes community involvement and aims to add value to the Shiba Inu ecosystem while maintaining its own independence.
Shiba Wings is a new diner-type restaurant in Australia that not only offers delicious food but also accepts Shiba Inu Coin as payment. With its remarkable Shiba Inu token-themed interiors, the restaurant serves as a real-world testament to the growing Shiba ecosystem. Shiba Wings and Shibacals are joining forces in an unprecedented collaboration that blends the culinary allure of Shiba Wings with Shibacals' innovation in authenticated collectibles. The venture aims to co-create products that embody their shared values of quality and authenticity. This venture is set to take both brands into unexplored realms where food meets collectibles, offering a unique blend of flavor and tangible memories. The collaboration promises to be a transformative experience, uniting two distinct worlds in a narrative of mutual growth and creativity.
The upcoming $Shib Dream NFT collection offers a unique blend of financial rewards, social impact, and community engagement. Limited to 3,333 unique pieces, this collection will be announced exclusively through a specified account and has garnered overwhelming support from the SHIB community. Holders of these NFTs are eligible for quarterly profit-sharing, with 15% of the company's profits distributed among five randomly chosen NFT owners. Additionally, various other rewards, including cryptocurrency bonuses, will be given to 33 select holders. The NFTs will be some of the first to either launch on #Shibarium or be compatible with #PawZaar. The collection also incorporates philanthropic elements, allocating a percentage of profits to St. Jude Children's Hospital, World Central Kitchen, and Lads Shib Sequoia Forest. Furthermore, the project plans to burn 5% of initial sales and contribute 30% of ongoing creator fees to the Shib Burn, aiming for long-term value. The launch is imminent and will be launched exclusively on PawZaar by PawZone.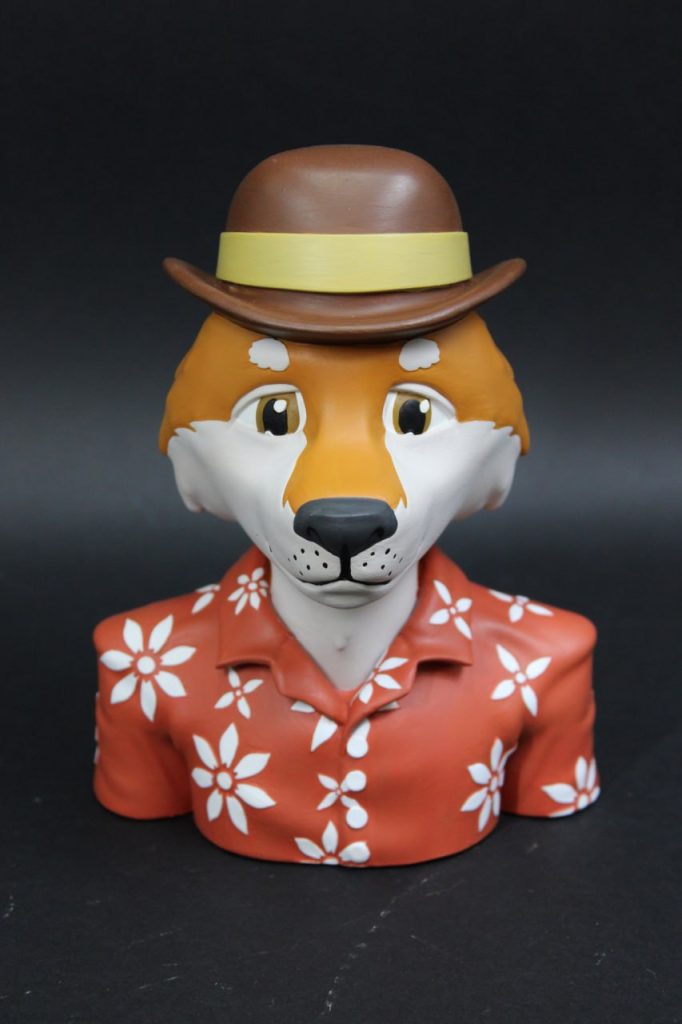 SYNTHTOPIA is a groundbreaking movement spearheaded by an ensemble of artists, entrepreneurs, and visionaries, aiming to be much more than just a collection of 3,000 unique NFTs. Conceived by Destabilized and featuring key figures like Chris Aslanidis and Scott Page, this "Metalabel" aspires to be a sanctuary for fostering new culture. Each collectible NFT offers its holders a multitude of rewards, ranging from lifetime memberships, AI narrative shaping, exclusive airdrops, toys, metaverse experiences, and franchise income to entry into a dynamic community of trailblazers. Beyond its digital artifacts—which include avatars, robots, and supercars—SYNTHTOPIA extends into a multifaceted franchise encompassing web3 technologies, music, gaming, live entertainment, film, and AI.
NFA Labs is innovating within the Shibarium ecosystem through several projects, notably Canis and Hecate. Canis aims to revolutionize lending by enabling users to leverage their holdings as collateral, thereby fueling Shibarium's growth and providing a range of services like yield generation and supply reduction for Shiba Inu tokens. Alongside, NFA Labs has developed Athena Beta, a trading system equipped with deep learning methodologies and real-time sentiment analysis for more informed trading decisions. Hecate, dubbed as a "definsurance" solution, serves as a safety net against hacks or rug pulls in the volatile DeFi landscape. $N is the Answer. By offering comprehensive coverage against potential threats and fostering investor confidence, Hecate aims to make the DeFi ecosystem safer and more resilient. Overall, NFA Labs is setting the stage for a more secure and thriving Shibarium ecosystem, offering multi-layered benefits from lending solutions to investor protection.
Good Dog – HEEL is a groundbreaking Web3 brand aiming to enrich the crypto community through its multi-faceted approach. Unlike typical crypto projects, HEEL combines artistry and blockchain technology to develop original characters, compelling content, and decentralized applications (dApps). From narrating the origin stories of key characters like Ryoshi through high-quality art, to migrating liquidity pools to Shibarium and creating unique NFT collections, HEEL showcases its commitment to innovation and community-driven growth. The brand also plans to establish itself in the SHIB Metaverse with a premium land plot for various initiatives, launch a versatile staking dApp called Good Dog House, and aims to reach younger audiences through educational content and merchandise. Through these endeavors, HEEL not only supports the SHIB ecosystem but also brings unique value through its focus on intellectual property and community engagement.
The Geishas of Shibarium is an NFT collection crafted by Old Horse, inspired by the Shibarium Metaverse. The NFTs depict Geishas in various settings, combining music, storytelling, wisdom, and aesthetics. In addition to the digital assets, holders of the collection are eligible for giveaways and prizes, including physical collectibles and hoodies by Shibacals, as well as additional NFTs. A portion of the proceeds from the NFT sales will be allocated to charities chosen by the community, further strengthening the project's social impact.
ShibaCals not only managed to display the extent of creativity and innovation within the Shiba Inu Ecosystem but also showcased the future of how physical and digital worlds can coalesce. With such a wide array of projects, there's no doubt that we are on the cusp of a new era in the blockchain and crypto community. To learn more about Shibacals you can visit their website at https://www.shibacals.com/
ADVERTISEMENT