Shib Army News: PawZaar's Grand Entrance – PawZone's Game-Changing NFT Platform Set to Illuminate October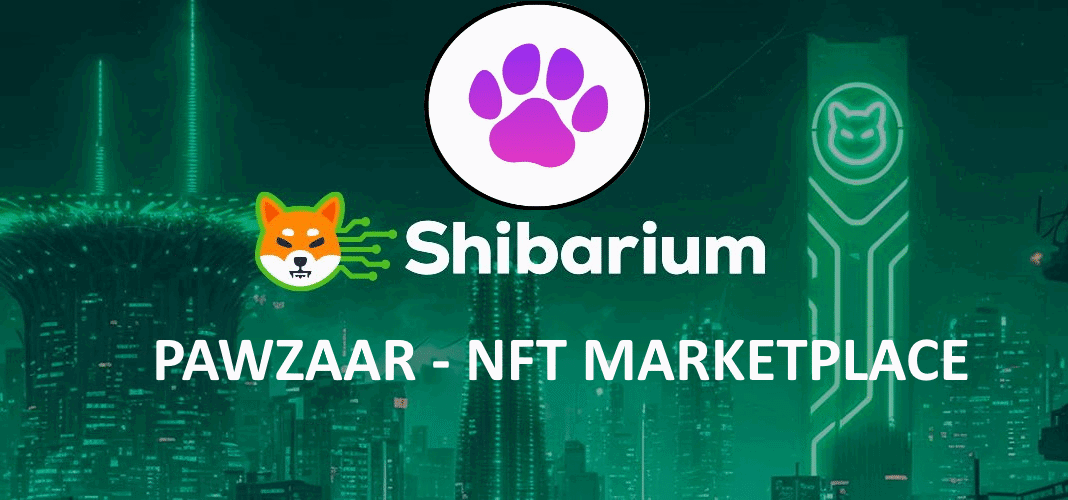 (Disclaimer: The opinion expressed here is not investment advice – it is provided for informational purposes only. Every investment and all trading involves risk, so you should always do your own research prior to making decisions. We do not recommend investing money you cannot afford to lose.)
This October, in the perpetually unfolding saga of cryptocurrency, whispers of a groundbreaking development are reaching a crescendo. I've just been handed the scoop, and folks, the Shib Army and NFT Community is practically tingling with excitement. PawZaar by PawZone is prepping for its grand launch, and from what I'm seeing, it's no ordinary NFT platform.
ADVERTISEMENT
For those familiar with the rhythm of the ShibArmy, October's got a reputation for springing surprises. And now, it seems PawZaar is the latest feather in this month's cap.
The standout feature of PawZaar? It's not merely another blip in the crowded NFT market. It embodies the synthesis of community ethos, technological advancement, and the expansive world of NFTs. ShibArmy loyalists, brace yourselves – here's a platform tailor-made for you, without the pesky restrictions you find elsewhere.
As an NFT platform, PawZaar is poised to be a nexus for creativity, welcoming artists and their genius. It's offering creators a space, free from the constraints typical of mammoth commercial platforms, where their NFTs can truly resonate with a dedicated audience. This is just one of the many reasons that the Shib Dream NFT Collection will only be launched on PawZaar.
ADVERTISEMENT
#Pawzaar will launch in October. It's coming #ShibArmy, as promised.

Get ready to start your NFT trading experience on the #Shibarium network. pic.twitter.com/7L77HvjuZc

— Pawzaar | NFT Marketplace (@PawzaarOfficial) October 4, 2023
Collectors, I've got news for you too. Say goodbye to clunky user interfaces and hello to a seamless, intuitive experience. PawZaar is paving the way for effortless discovery, trading, and engagement with NFTs. So, you can dive straight into what you cherish: acquiring one-of-a-kind digital masterpieces.
Now presenting the 2nd video in the #Pawzaar guide series!

We discuss how to buy, sell, make offers, accept offers, and transfers. Also learn how you can place $SHIB burns on every sale.

We meant it when we said we were building the ultimate NFT marketplace for #Shibarium. pic.twitter.com/wcQ3ZRP3Ia

— Pawzaar | NFT Marketplace (@PawzaarOfficial) September 30, 2023
I know what you're thinking: "When exactly in October?" Trust me, I'm as eager as you are, but the date remains a well-guarded secret for very good reasons. But from the undercurrents of enthusiasm I'm sensing, NFT creators, traders, and enthusiasts are already in the starting blocks, ready to flood PawZaar with their unique imprints. As the curtain slowly rises, it's evident – PawZaar isn't just for the ShibArmy, it's poised to leave an indelible mark on the broader NFT world and finally offer competition to the OpenSea platform.
For those contemplating dipping their toes into the NFT waters, now might just be your golden ticket. With PawZaar's debut and the staunch backing of the Shibarium network, we're on the precipice of a seismic shift in our NFT engagement.
So everyone knows that the $SHIB Dream NFT Collection will be launching on #PawZaar soon so let's have a contest. 😄

Using the information from the review from #SHIBARIUM University by $SHARBI make a post about the collection by quote tweeting this post with what excites 🫵… pic.twitter.com/NNYhRYWZwS

— Shib Dream * Shiba Inu News * Shib Army Social 💎 (@theshibdream) October 1, 2023
To the ShibArmy and the expansive universe of NFT aficionados, here's my takeaway: Strap in. The next chapter in NFT trading looms large, spearheaded by the pioneering force that is PawZaar.
ADVERTISEMENT