Shiba Inu News: Record Broken as DEX Shib Holders Increase to 1,200,139
(Disclaimer: The opinion expressed here is not investment advice – it is provided for informational purposes only. Every investment and all trading involves risk, so you should always do your own research prior to making decisions. We do not recommend investing money you cannot afford to lose.)
For The Shiba Inu Token it does not seem to matter whether the market is up or down as the holders continue to increase. SHIB and all other cryptocurrencies are currently trading lower amidst the market downturn but that does not mean that interest in the Token is waning.
ADVERTISEMENT
Shiba Inu Holders have officially increased to 1,200,139 on decentralized exchanges and guesstimates of central exchanges are now over 4 million. If accurate that would put the Shiba Inu Token at over 5 Million Holders in total. This is a major feat for any Crypto, especially one that is as new as the Shiba Inu Token.
Besides regular holders, Whales have also shown increased support for the Shib Token as it is one of their most held assets.
ADVERTISEMENT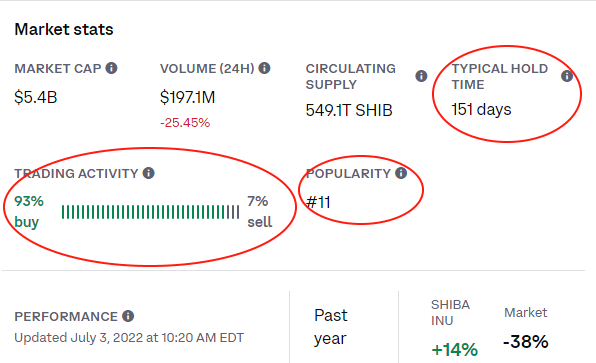 ADVERTISEMENT