The Ladies of Shiba. Women Are Making A Positive Impact In The Shib Army
(Disclaimer: The opinion expressed here is not investment advice – it is provided for informational purposes only. Every investment and all trading involves risk, so you should always do your own research prior to making decisions. We do not recommend investing money you cannot afford to lose.)
We know that there are many ladies out there in the Shib Army but a few have stood out as Rockstars to the Shib Army. We took a couple of polls and asked the community who they think should be recognized for making an impact on their decision with the Shiba Inu Token. So without further ado let us introduce the world to the…
ADVERTISEMENT
Ladies Of Shiba
Shibilia is a strong lady of Shiba. She is known for her intellect on matters regarding the Shiba Inu Ecosystem but also the blockchain and crypto as a whole. She does everything she can to interact with and educate the community by answering their questions and is the first to share advice that she feels is pertinent to the community. She is also known for being a strong FUD fighter who never backs down from those she feels are trying to hurt the community.
ADVERTISEMENT
Surely everyone knows Milkshake by now or has at least heard of her. She is an official Growth Breed member but she is so much more than that. The community looks to her for truth and passion for projects. She works tirelessly for the Shiba Inu Team but also for the Shib Army as well. People look up to her because of the dedication she shows to uniting the Breeds, Devs, and Community. She always stresses that we are all one beating heart ready to change the world. From everything we have heard she truly means what she says and feels compassion for all those that believe in the Vision Of Ryoshi.
If you are looking for a positive attitude and an uplifting spirit look no further than Lady Crypto. Lady Crypto, Like Milkshake, is an official Breed member. She was noticed by the community a long time before she was officially part of the breeds, however. Many in the Shib Army look to her to find not only comfort but a great laugh once in a while. We had the honor of Speaking with Lady Crypto to ask her how she first got involved with Shiba Inu. "SHIB is one of the 1st tokens I stumbled across after Doge when exploring crypto. What makes me stay is Ryoshi's Vision, love for humanity, and the astonishing unity of ShibArmy. To me, Ryoshi's Vision and the unity of ShibArmy bring hope and faith for a revolutionary change that could improve the lives of many across the world."
Shib Queenie has been selected by members to be added to the Ladies of Shiba. She is an official Growth Breed member but is more known in the community for being a Discord Mod. She not only promotes the Shib Army but she is strong with taking on FUD She has no fear in confronting things she sees as nontruths that could hurt the brand or the community. Our first introduction to Queenie was in her first AMA. She has come a long way since then and is an appreciated member of the Shib Army Community.
Mrs JaPiFace is the resident baker in the community. Every Friday she brings the community together with her love of baking and draws a rather large audience for her spaces. We asked her what drew her to the Shib Army and this was her reply. "When it comes to Crypto, I am an amateur at best, still learning. I got into crypto last April '21. I've been HODLing my SHIB since May '21. Back then, you hardly heard anything about SHIBARMY. Now, you see and read about the army thru trending RTs with facts, love, commitment, and dedication to the beloved SHIBARMY, which peaked me to stay for the positive mindsets every individual in the community has, regardless of how much FUD we dealt with. Lastly, I don't bake enough for my family every day so I figure to open a Bake-Your-Own-SHIB Spaces on a weekly Friday night to connect with those who like baked goods in general along with the love of SHIB."
Like of the women in the Shiba Army Shib Write Her has a unique talent that she shares with the Shiba Community. She is a writer of children's books. She has become a favorite among the Shib Army not just because of her writing style but also her interaction with the community. She is very supportive of other projects and members in the community which show the true spirit of the Shiba Inu Token Family. You can read more about how she started and her book series HERE.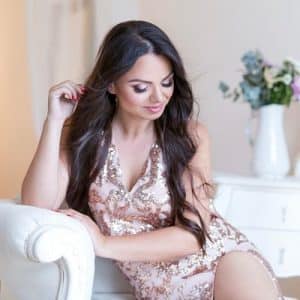 Gossip Shib is an OG in the Shib Community. She is known for her quick wit and sharing of the Shiba Inu Token news and events. She has very close relationships with some in the community and does what she can to promote Shiba Inu to new investors while keeping the Shiba Community active. When we asked members their thoughts when they hear her name the first word that usually comes up is strong. She has a strong spirit and will tell it how it is without any hesitation.
Last but definitely not least is Ellen B. The community showed dedication to her and it was reflected in the votes when we asked who to showcase. Ellen B is a Shib Army member that goes out of her way to showcase projects that she believes in. besides that she is very interactive with the community similar to others that are in the Ladies of Shiba. She uses hashtags and actively engages with news stories and events by sharing them on her Twitter profile to make sure the Shib Army has access to the same information she does. Some other members who contacted us told us that she is a very caring and funny individual which fits in perfectly with the Shiba Family.
There are many other Ladies of Shiba that could have been included. The Shib Army has such a fascinating and unique group of people that it is truly breathtaking sometimes. The featured women were chosen not by us,. but by the Shiba Family that supports them. We think that all the women in the Shib Army are amazing including the ones that are featured in this article!! Together we are stronger and the women in the shib army are one of the strongest assets that we have as a community. #SHIBARMYSTRONG
ADVERTISEMENT