Shiba Inu News: Shibarium Beta Is Live! The Shib Community is Celebrating!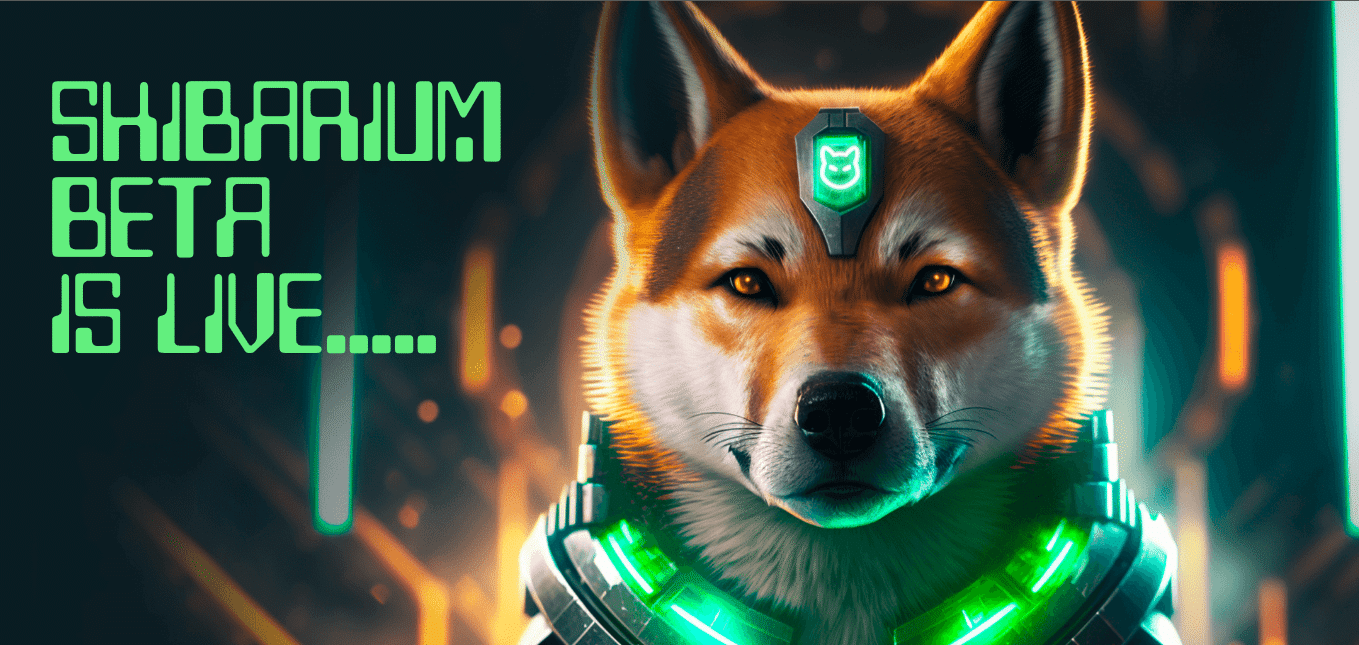 (Disclaimer: The opinion expressed here is not investment advice – it is provided for informational purposes only. Every investment and all trading involves risk, so you should always do your own research prior to making decisions. We do not recommend investing money you cannot afford to lose.)
Wow! The Shib Army is celebrating as the announcement has come that Shibarium BETA, AKA the PUPPYNET, is now live.
ADVERTISEMENT
In a brand new blog post, Shytoshi Kusama has announced the official  Shibarium Network, also known as PUPPYNET, is live. Shibarium, the layer 2 blockchain, enables the creation of DAPPS, integration with real-world businesses, and project powering, all at a low cost. According to Shytoshi, the beta test will continue for a few months and will involve ongoing adjustments to Shibarium, which involves burning Shib in the process. This has been a long road for many in the Shib Family, but for developer Kaal Dhairya, it must have felt like a lifetime as he was able to push through and lead the development of such an amazing L2.
Shibarium Developer, KAAL, sent out a quote tweet with Shytoshi's original tweet saying "Your wish is my command …"
Your wish is my command … https://t.co/IgcR4W5357

— ShibDev4Evr (@kaaldhairya) March 11, 2023
ADVERTISEMENT
As we can see, the Shibarium Network is accessible to anyone who wants to build, allowing for the limitless possibilities of the L2 in terms of what can be built on the network.  We would suggest that anyone who is interested, make sure to read the entire Blog Post by going to https://blog.shibaswap.com/shibarium-early-beta-test-is-live/
They also said in the blog post that those projects wanting "The Red-Carpet Treatment", can fill out the intake form at www.shibariumtech.com
We can see the excitement in the Shib Army for all that is going on with Shibarium Beta. One of the first people to show their support was long-term Shib Army member @lucieSHIB, who first shared the news in a tweet "First glimpse of #Shibarium is live. https://shibariumtech.com"
First glimpse of #Shibarium is live. https://t.co/oN7qflsNgY pic.twitter.com/JDnHiznNmh

— 𝐋𝐔𝐂𝐈𝐄 (@LucieSHIB) March 11, 2023
With tremendous support for the launch of the L2, the Shib Army showed how much this means to them as this one tweet has over 1100 likes at the time of posting this article. The community has been waiting for this news for a long time.
Another Shib Army Rockstar, $SHIB KNIGHT, shared the news as his tweet received a very similar response with just the words "#ShibariumBETA is Live" This tweet also has over 1000 likes once again showing how inspired the Shiba Inu Community is right now.
#ShibariumBETA is Live 🔥 pic.twitter.com/Zc8dn8rIU7

— $SHIB KNIGHT (@army_shiba) March 11, 2023
There is so much news coming out today and with all that is going on there really is no surprise the community is feeling the way they do. Many we have spoken with have said they feel as if a huge weight has been lifted off of their shoulders.
ADVERTISEMENT