Shiba Inu News: Whoa! Shib The Metaverse Attracts 10000 Followers in Just 2 Days As New Updates Are Announced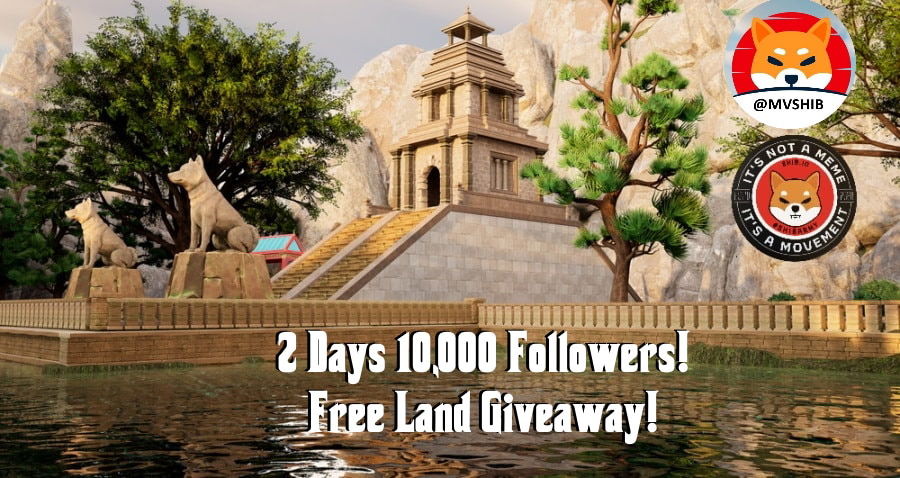 (Disclaimer: The opinion expressed here is not investment advice – it is provided for informational purposes only. Every investment and all trading involves risk, so you should always do your own research prior to making decisions. We do not recommend investing money you cannot afford to lose.)
Shib The Metaverse has been making headlines lately with their innovative approach to the metaverse world. From their impressive showing at SXSW to their newly designed website, the team has been working tirelessly to bring the dream to life. And now, they've added another exciting chapter to their journey with the launch of their NEW official Twitter account.
ADVERTISEMENT
With over 10,000 followers in just two days, it's clear that Shib The Metaverse has struck a chord with the ShibArmy & the metaverse community. Their new Twitter account provides a platform for fans to stay up-to-date on all the latest news and developments, as well as a space for the team to engage with their followers.
To celebrate the launch of their Twitter account, @mvshib , Shib The Metaverse is giving away 10 lands to 10 lucky winners. All you have to do to enter is follow their new account and retweet their post. It's a simple and exciting way to get involved in the world of Shib The Metaverse and potentially win a valuable asset.
We're excited to announce our brand new Twitter, where you can find the latest updates about our project. To celebrate it, we're launching a contest to giveaway 10 lands. To enter, simply follow us and retweet this post. Ends at 30th April! 🚀

— Shib – The Metaverse (@mvshib) April 10, 2023
ADVERTISEMENT
But the contest is just the tip of the iceberg. Shib The Metaverse has big plans for the future, and their Twitter account will be the go-to source for all updates and announcements. As they continue to expand their vision and bring new features to their platform, the team is committed to keeping their followers informed and engaged.
It's easy to see why Shib The Metaverse has captured the imagination of so many people. Their dedication to building a unique and immersive metaverse experience is truly inspiring. And with their new Twitter account, fans have a front-row seat to watch their dream unfold.
As the saying goes, "The future belongs to those who believe in the beauty of their dreams." Shib The Metaverse is a prime example of this, as they continue to make their dream a reality. So why not join them on this journey by following their Twitter account and entering the contest? Who knows, you may just be one of the lucky winners of a Shib The Metaverse land.
The future of the metaverse is here, and Shib The Metaverse is leading the way. So follow them on Twitter and stay tuned for all the exciting updates to come.
ADVERTISEMENT