Paperhands Vs. Diamond Hands – Dont Blink With The Sleeping Giant SHIBA INU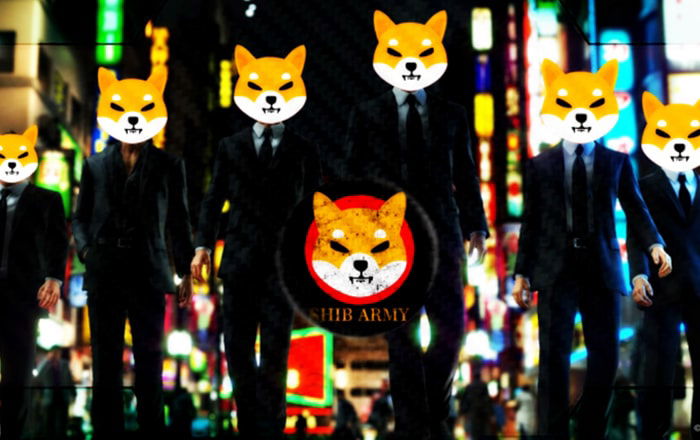 (Disclaimer: The opinion expressed here is not investment advice – it is provided for informational purposes only. Every investment and all trading involves risk, so you should always do your own research prior to making decisions. We do not recommend investing money you cannot afford to lose.)
So in the latest downturn of the market, we saw it was a match between the Diamond hands of the Shibarmy and the Paperhands that tend to sell on any downturn. Shiba Inu was the First Crypto Currency to turn green yesterday after Friday's Crypto Blood Bath. More important was the way that it started its Bounceback. It started with a 3% recovery and stayed that way for about 3 hours as people would sell once it reached a 5% increase which would then bring it to 3% all over again. As this was going on the Diamond Hands of the Shib Army never blinked.
ADVERTISEMENT
Once Fomo started to set in the recovery was taking off. 10 Minutes in recovery was at 10% then 15% the all the way up to 37% recovery from the prior day's losses. This is what helped the other crypto to start to turn around. With the speed of the bounces that Shiba Inu seems to have many people are going to miss out on #SHIBAINU the same way, they did in October. The next Bounce from Shiba Inu could come at any time as Shiba Inu is a sleeping giant.
They are currently working with Playside Studios For  Game Development, Shibarium which is going to change the way crypto is exchanged with a massive reduction in gas fees, utilization with hundreds of new companies onboarding $SHIB as an accepted form of crypto including the rumors from Amazon, Speculation growing on RobinHood listings as early as February and many other things in the Pipeline.
The Dream of The ShibArmy of .01 May Truly Become A Reality Sooner than Many Think.
ADVERTISEMENT