Shib Army News: Shib The Metaverse Exciting News and Updates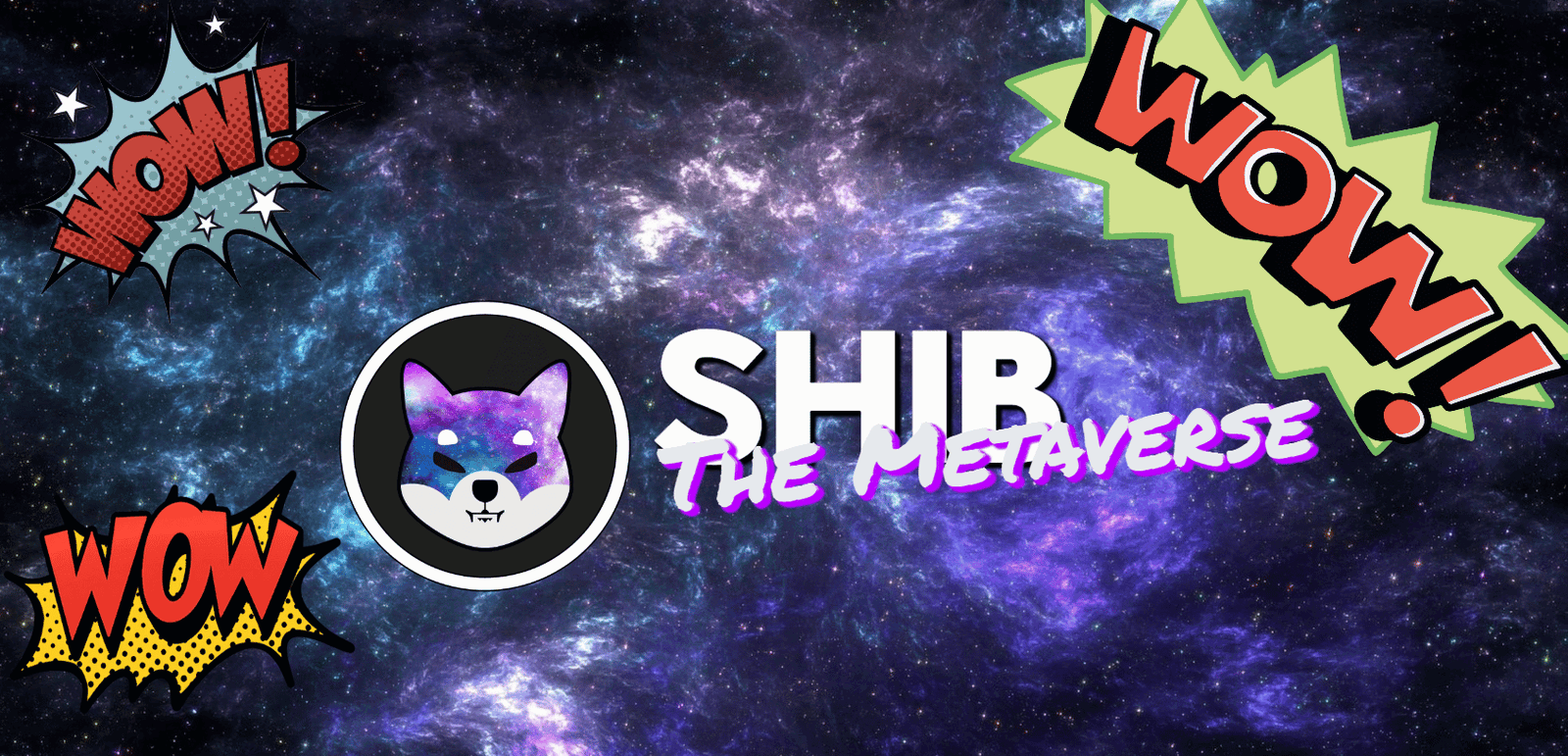 (Disclaimer: The opinion expressed here is not investment advice – it is provided for informational purposes only. Every investment and all trading involves risk, so you should always do your own research prior to making decisions. We do not recommend investing money you cannot afford to lose.)
So it looks like there is a plan in place for Shib The Metaverse that is being shared with the Shib Army. According to the official Shiba Inu Blog  "Community synchronization, intake, and going beyond advisory are crucial for the success of this project. Especially since Shiba Inu is all about its community, this project will be no different from such efforts."
ADVERTISEMENT
They seem to be making sure that the entire project is community oriented. This is exactly what the community wanted and was longing to hear.
They have implemented very strong teams and advisors. Many know about the AAA Studio THE THIRD FLOOR. But they also have enlisted a strong Expert Advisory Panel with Marcie Jastrow, Sherri Cuono, and David Kern. The Developers and Project leads are already well known in the Shib Community being Shytoshi Kusama, Kaal Dhairya and Eric M.
Another important step to show that this is all about the community is the creation of a team that will be dedicated to being the bridge that will relay community questions, concerns, and ideas. The Shib Army will have a voice in the project as they said "ShibArmy's feedback adds to the key value, guidance, and as a collaborative resource to reach higher grounds in the delivery of the immersive virtual world."
ADVERTISEMENT
"Creative, Innovation, Community Feedback/Broadcast Aid
Trophias, U B, Stixil
Intake, Marketing, Sponsorships/Partnerships Aid
Baysed, FIRSTWORD, Milkshake"
They want the community heavily involved in the project as it moves forward showing the Unity within the Shiba Inu Ecosystem. They went as far as stating that community feedback is "IMPERATIVE" .
Another exciting announcement is that they will soon be sharing the HUB concepts one at a time so that they have enough time to get the ideas, thoughts, or critiques from the community. This is a novel approach to things as it is truly the only way to give the Shib Army their say on each major HUB in the Metaverse. A
They want community projects to be included. They are inviting all of those in the community to share their ideas so that SHIB the METAVERSE can grow with them. They are currently developing an online form to sign your project up for the metaverse. Honestly, this is a truly inspiring aspect of the project that shows the vision of Ryoshi being carried out. There will be a developmental space that will be used for members to coordinate ideas and projects with the teams.
They have announced the introduction of the WAGMI Temple. As they said it will be "A Zen-like realm with calming sensations, meditation, natural beauty, and spiritual connections to the world. Echoes whisper through the region with a rich history of discovery."
To read the entire Blog Post Visit https://blog.shibaswap.com/hubupdate-teamupdate-shibthemetaverse/