Shiba Inu News : SHIB Now The Most Held Non Stable-Coin As Eth Whale Grabs 20 Trillion Shib Tokens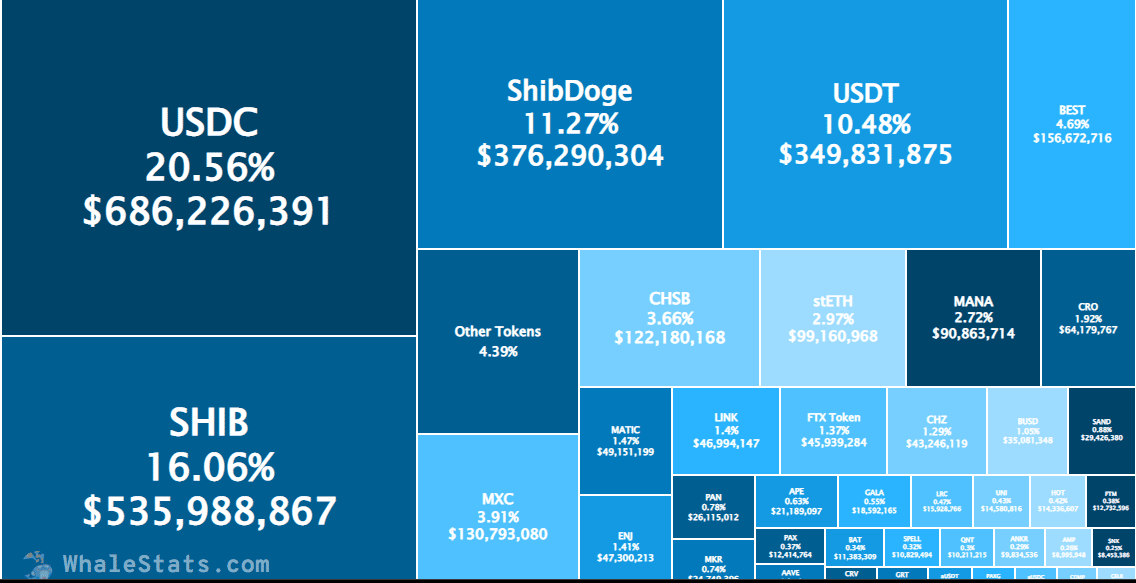 (Disclaimer: The opinion expressed here is not investment advice – it is provided for informational purposes only. Every investment and all trading involves risk, so you should always do your own research prior to making decisions. We do not recommend investing money you cannot afford to lose.)
So the data has been confirmed and Ethereum Whale makes a massive purchase of twenty trillion Shiba Inu Tokens valued at $210, 105,912. This is a pattern we have been watching over the last few weeks.
ADVERTISEMENT
Many of the Whales that were holding XRP seem to be turning to other assets like the SHIBDOGE Token, the BEST Token but especially the Shiba Inu Token. $Shib is now the most held non-stable coin out of all Eth Whales holdings according to Whale Stats.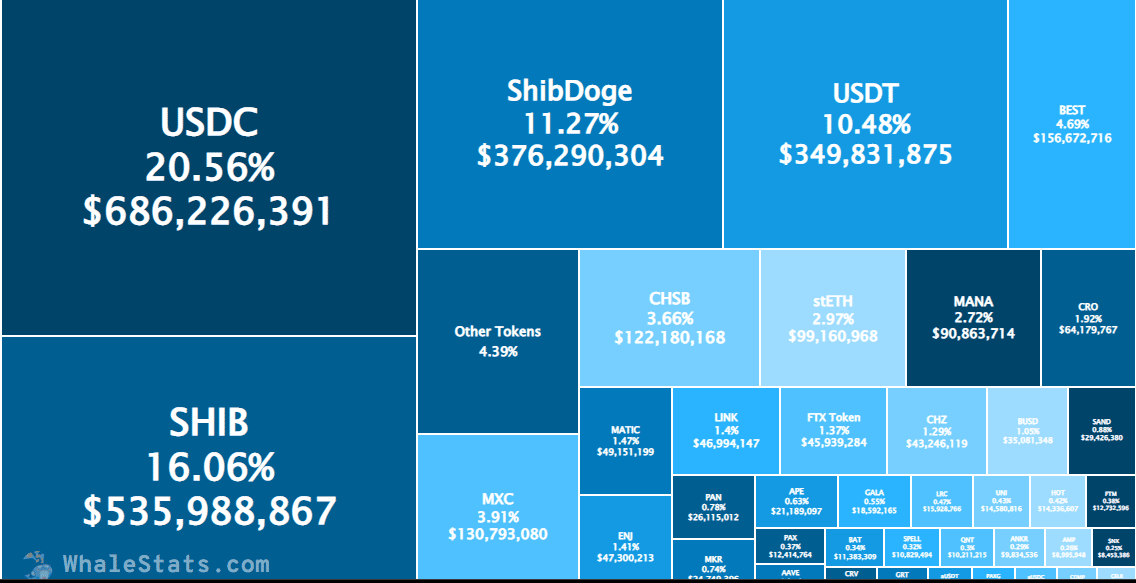 The news of Shibarium getting closer to a release date seems to be the number one driving force behind the price action of the Shiba Inu Token as data from search engines show a 38% increase in search activity relating to "What Is Shibarium?" Other tokens that seem to be benefitting from the interest in Shiabrium are Leash but in particular $BONE. $BONE will be used for the gas fees for transactions placed on Shibarium.
ADVERTISEMENT
If this trend continues we can only assume that the price of all tokens in the Shiba Inu Ecosystem will continue to rise as the markets begin to end the downward trend.
ADVERTISEMENT