Shibarium Project News: Much Anticipated PawZaar NFT Marketplace Will Bridge NFTs to Shibarium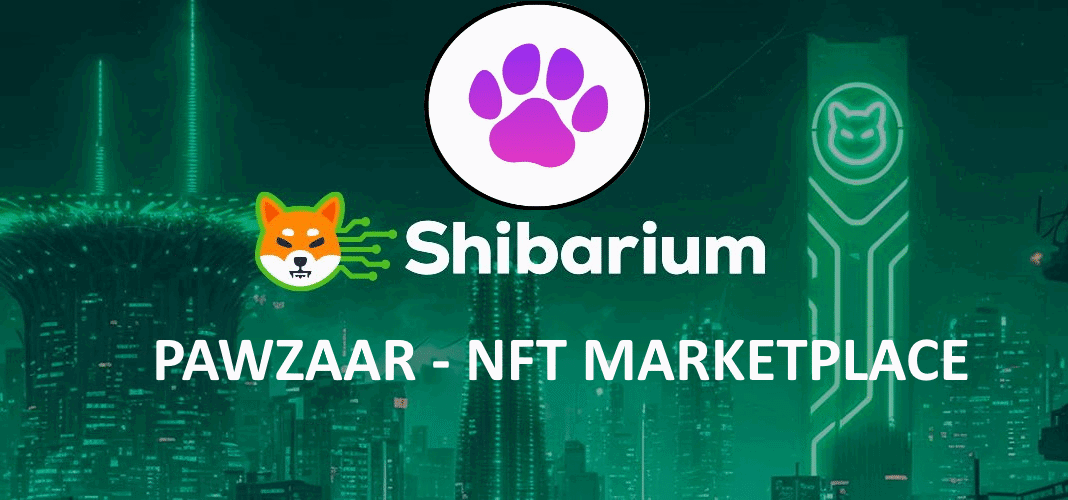 (Disclaimer: The opinion expressed here is not investment advice – it is provided for informational purposes only. Every investment and all trading involves risk, so you should always do your own research prior to making decisions. We do not recommend investing money you cannot afford to lose.)
Pawzaar is the much anticipated upcoming NFT marketplace that will be built specifically for the Shiba Inu Ecosystem's Shibarium. The marketplace will fully integrate with the L2, making it a unique and powerful platform for those looking to participate in the world of NFTs. The marketplace will accept various cryptocurrencies, including $SHIB, $LEASH, $BONE, $PAW, $ETH, $USDC, and even $SHI when it is released.
ADVERTISEMENT
Pawzaar has just announced that it will enable users to bring their Shiboshi, Welly Friend, Shib Yard, and all other NFTs onto the Shibarium network using NFT bridging. This is exciting on so many levels for so many NFT collectors and creators as they were waiting for this announcement to see if it could be done. Now we know that JD, the creator of PawZone and PawZaar has made this a reality. This is just the beginning of what Pawzaar has in store for its users.
We are thrilled to announce a new feature for you #Pawfighters! Pawzaar will include NFT bridging which will enable users to bring their Shiboshi, Welly Friend, Shib Yard, and all other NFTs onto the #Shibarium network. pic.twitter.com/u3NCbPVYWF

— Pawzaar | NFT Marketplace (@PawzaarOfficial) May 2, 2023
One of the other unique features that makes Pawzaar different from any other NFT marketplace is that users will have the ability to borrow or lease NFTs for games or basic use. This temporary access will give users the opportunity to experience all the utilities that the NFT provides without having to own them. To borrow or lend assets on Pawzaar, users will need to use PAW, the currency required for such transactions. You can find the Token on many exchanges but also at ShibSwap with the token address 0x1AA51bc7eb181ce48CE626Bf62f8956Fa9555136.
ADVERTISEMENT
Additionally, users can create their own NFTs and mint them on the marketplace similar to OpenSea but with advanced features. Unlike other marketplaces, Pawzaar will offer access to all the necessary tools, instructions, and analytics to help new designers and participants with their journey into the NFT space.
Pawzaar will also utilize the power of Shibarium, providing benefits and utility to $SHIB. Once Shibarium is launched, buyers' tokens will be converted to ETH, which will help increase the value of $SHIB. The marketplace also has low transaction fees, and a portion of the fees will be sent to the Shib burn address. Users can even set how much of their profits on NFT sales will be sent to the Shib Burn Wallet. The Shib Dream NFT Collection, for example, will be burning 5% of its NFT profits.
One of the most exciting features of Pawzaar is the ability for NFT-NFT trades. Similar to MMORPGs, users can make an offer to the seller for their NFT, and the seller can either accept or deny the request. This is just one part of the PawZone project as they also have PawFI and the Gaming Guild. Exciting times are coming for all of the Shibarium but one of the most anticipated projects is PawZaar.
ADVERTISEMENT