Shibarium Project News: ShibCraft Web3 Game That Lets You Hunt for Crypto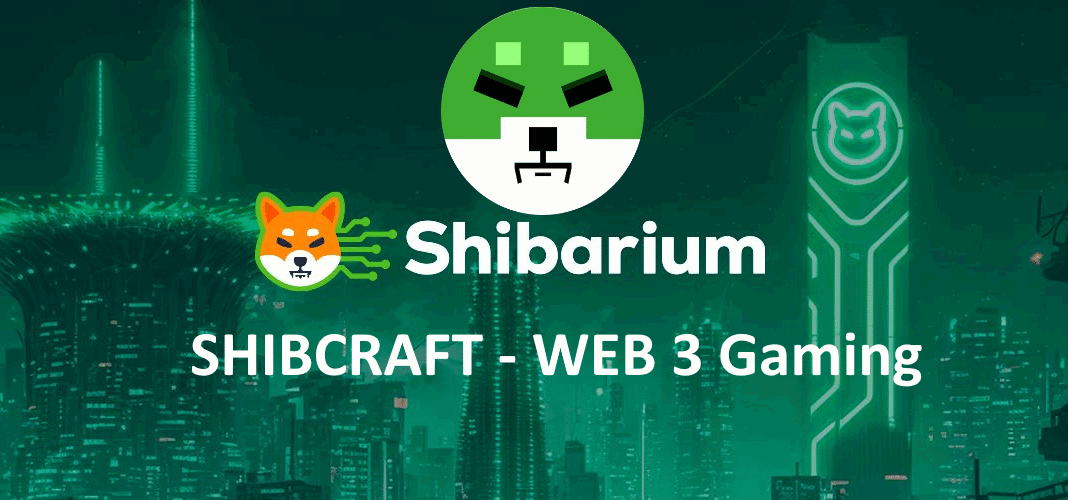 (Disclaimer: The opinion expressed here is not investment advice – it is provided for informational purposes only. Every investment and all trading involves risk, so you should always do your own research prior to making decisions. We do not recommend investing money you cannot afford to lose.)
Web3 technology has opened up a world of possibilities for gamers and developers alike, and Shibcraft is a prime example of the potential that this technology can bring. Shibcraft is a web-based game that incorporates the Shiba Inu (SHIB) ecosystem in a fun and easy-to-use open-world metaverse game.
What makes Shibcraft unique is its simplicity. There's no need to sign up, no mandatory wallet connection, and no downloads. Shibcraft is completely browser-based and free to play, making it accessible to anyone with an internet connection.
In Shibcraft, players can hunt for private keys that are spread out across the entire world. They can compete with players from around the world, with each racing to find all 64 key characters first and sweep the wallet. A new wallet and a bigger prize are introduced each time the full key is discovered.
But Shibcraft is not just about private key hunting. The game will soon add new game modes, including racing and a non-violent king of the hill. Since Shibcraft is an open-world sandbox, players can visit the nearest yard with a shop to do business using SHIB and BONE, or search the map for rare loot crates. Shibcraft will also include an array of different vehicles, from spaceships to cars, adding even more excitement to the game.
Shibcraft offers the Shib community utility in the form of being able to use Shiboshi's and land plots in Shibcraft's metaverse. Shibcraft's game currency is SHIB, which players can use to buy in-game items, save progress, and receive game rewards.
The Shibcraft Metaverse uses the same exact land NFTs as the official Shib Metaverse, and players can craft and place blocks, equipment, structures, vehicles, p2p shops, and even games. Shibcraft's environment is an ever-changing sandbox designed by the players.
Here is the RPC info for Shibarium Testnet!

Chain ID: 917https://t.co/OQE4OZFG9S…

⛏We are porting Shibcraft over now $SHFT https://t.co/beryZqGAQN

— Shibcraft ⛏ (@ShibcraftERC) March 11, 2023
One of the coolest features of Shibcraft is the SHIB NFT integration, allowing players to play as their Shiboshi. All 10,000 Shiboshi NFTs have been modeled in 3D, giving players in-game advantages like extra health, discounts, boosted stats, and free vehicles.
Shibcraft offers two ways to earn SHIB. The first is by holding SHFT (Shibcraft's native token). SHFT buys, sells, and transfers have a 3% tax, with 1% used to buy SHIB, which is distributed to SHFT holders. Rewards are distributed proportionately to the amount of SHFT held, with the longer players hold SHFT, the bigger their SHIB bag grows. The second way to earn SHIB is through gameplay rewards, with the top 20 scores submitted to the leaderboard by unique wallet addresses earning a prize of between 58,824 and 10 million SHIB tokens each week.
Shibcraft is set to run exclusively on Shibarium, which will provide feedback to the Shib team and help break Shibarium and Shibcraft. The tokenomics of Shibcraft include a 3% total tax, with 1% liquidity (locked for 1 year), 1% to holders in SHIB, and 1% automatically sent to the GiveWell Charity address paid in SHIB. There are currently 9,424,777 total SHFT in circulation.
Shibcraft is an exciting new web3 game that utilizes the Shiba Inu ecosystem, offering players a fun and accessible gaming experience while also providing utility and rewards through SHIB. With its innovative gameplay and integration of NFTs, Shibcraft is sure to be a hit among both Shiba Inu fans and gamers alike.